Accessory Discounts
Need chip clips? We got 'em. Hot dog sleds? Right here. Both at giant discounts for HDP Premium Members.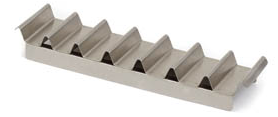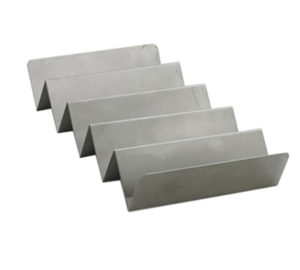 Hot Dog Sled (aka Hot Dog Prep Tray)
Put your weenies on the assembly line. Also called a Dog EZ, this unit holds 7 hot dogs rock steady as you dress 'em up. All stainless steel, welded construction. A real time saver!
Click here for the best deal.  For this item I'm going to send you to Katom.  They have two styles to choose from. I can't beat their prices and I don't want you to overpay.


Hanging Chip Clip Strips
Hang your chips from your umbrella. Save space while prominently displaying your wares for better sales. These are the good ones - all metal, double sided with 24 genuine coil spring clips per strip. Powder coated steel for long life. If they see the chips, they'll buy the chips!
$22.84 for a 2 pack of chip clip strips. Enough for 48 bags of chips.  SPECIAL - buy a two pack and we'll throw in an extra 12 spring clip strip for free (60 bags total capacity)!  Limited time offer.