Already a Member? Click here to access the training.
Not a Member Yet? This course is included in the Premium Training.  Read on to learn more.
Hot Dog Business Start Up Marketing Consultation
- Interactive Online Edition
Listen in as I conduct a private one on one hot dog business marketing consultation.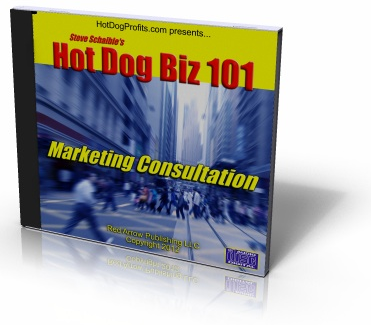 I used to offer private consulting for hot dog business start up clients. I have personally worked with everyone from college students running a single cart on campus, to a retired vice president of Wendy's Hamburgers on starting up a nationwide hot dog cart franchise operation.
Although I enjoy doing private consultations, the time involved got to be too much. So I decided to raise my hourly fees, not to make more money but to severely limit (end) the consulting part of my business.
While I am more than happy to talk to you on the phone for five minutes for free, I just can't do the high cost half hour to one hour intensives anymore. However, I did one recently as a personal favor for a man starting a brand new hot dog cart operation in Illinois but only on the condition that I could record it and share it with you.
The result is a 47 minute private marketing consultation that you can listen to as if you were a fly on the wall.
If you ever felt you could benefit from hiring a business consultant but couldn't afford it, this is your chance. After you listen, you can ask questions and interact with other Hot Dog Biz 101 Students because this is the interactive version.
I think you'll get a lot of great insight into what it takes to market your new or existing hot dog business.
The Hot Dog Biz 101 Start Up Marketing Consultation

Part of the Hot Dog Profits Premium Membership

When you become a Hot Dog Profits Premium Member you get The Marketing Consultation Recording, and a whole lot more - You also getCarts of Cash - The #1 Hot Dog Cart Start Up Guide, E-Z Built Hot Dog Cart Video and Plans Package, A Day at the Hot Dog Cart Advanced Video Training Series, a FREE WEBSITE for your business, and All The Other Mobile Food Business Courses We Have Ever Produced!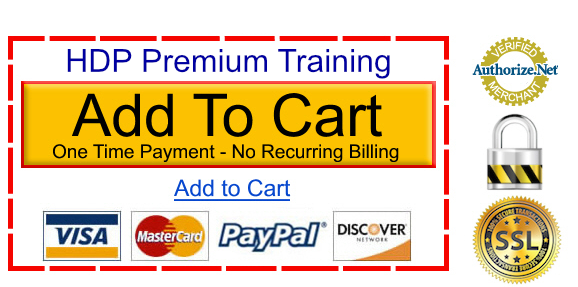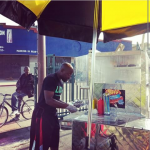 "I am more than excited about my Hot Dog Profits Premium membership. It not only gave me everything I needed to build a successful Hot Dog business, it also helped me to create a lifestyle. The abundance of information, phenomenal tools, and the ability to contact and communicate with Steve throughout the process is amazing and makes this the best membership opportunity ever. I'm blessed to have found Steve and this fantastic opportunity. I can go on and on about my Hot Dog Profits Premium membership because it has truly been a blessing and it has changed my life. Steve needs an award but until they create one for him, I'll give him non stop, genuine praise for changing the lives of others. Until next time..... "I'll see you all at the top not from the top".
-David Nicholson, Hot Dog Profits Premium Member