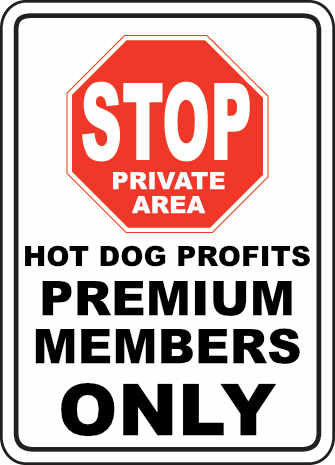 Hold on a minute my friend! Looks like you don't have access to the page you were trying to view.
Don't worry, you can get instant access to whatever you were looking for right now. Here's how...
Click here to join Hot Dog Profits Premium. We have courses inside the private member's area that cover everything you need to know to start up your own mobile food business, make great money, and have more fun than you should be allowed to!
We'll train you to sell hot dogs and other street food, show you how to build your own food cart for under $800 (or fix up a used cart), let you take our hot dog cart bookkeeping software for a test drive, build you a free website, plus a whole lot more.
Want to see what you're missing?  Join Hot Dog Profits Premium today.
---------------------------------------------------------------------
If you think you got this message in error, please contact us.
Already a member? Login here.