Already a Member? Click here to access the training.
Not a Member Yet? This course is included in the Premium Training.  Read on to learn more.
Let's supercharge your success.  Here are the keys...
The American Business Masters Library

Our Hot Dog Biz 101 Training is a complete, thorough, self contained course and in it you'll find everything you need to know start and run your own successful hot dog business.  However, I want to give you some more books and materials that will really take it to the next level.  I have been consuming self improvement books and CDs for several years and I'm now a true believer.  The information and techniques that I have learned have directly resulted in doubling my income in the past three years.
I want to give you some of my favorites to get you started.  I hope that you will continue to study these kinds of materials for the rest of your life.  Things like education level, socio-economic background, even whether you got good grades in school are not predictors of success.  What makes a person successful?  The ability to adapt to circumstances, to come up with solutions to problems, and to relate positively to people.
That's what you learn in the following materials.  Apply these concepts to your hot dog cart business and watch it take off.
Training Course:  "Negotiation: The Art of GettingWhat You Want" by Michael Schatzki.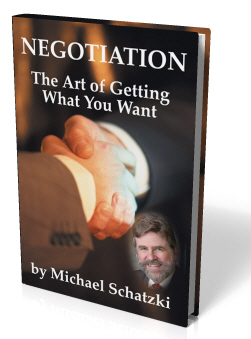 In the hot dog business (or any business for that matter), the ability to negotiate effectively is one of the traits that separates the super successful from the average.
Are you a great negotiator, or just average?  What would it mean in your business as well as your personal life if you were to master this skill?
Those who learn the secrets in this book will save a huge amount of money over their lives, but money is just the tip of the iceberg.
These methods will give you the ability to "sell" your ideas to those who can make a positive difference in your business such as city officials, local business owners, and employees when you expand your operation.
You will be able to negotiate with the best after completing this downloadable 173 page course.
You'll also get the classic "How to Win Friends and Influence People" by Dale Carnegie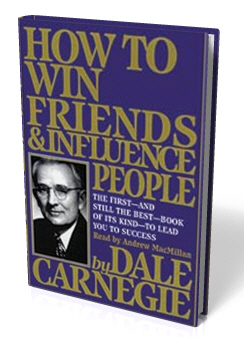 Your ability to interact with and relate to your hot dog cart customers has a lot to do with winning repeat business. Selling hot dogs is a lot like tending bar, and a winning personality is a must.
This grandfather of all people-skills books was first published in 1937. It was an overnight hit, eventually selling 15 million copies.
How to Win Friends and Influence People is just as useful today as it was when it was first published, because Dale Carnegie had an understanding of human nature that will never be outdated.
Financial success, Carnegie believed, is due 15 percent to professional knowledge and 85 percent to "the ability to express ideas, to assume leadership, and to arouse enthusiasm among people."
This classic volume will be yours to download.  It's a perfect compliment to the #1 Hot Dog Course "Carts of Cash".  205 Pages - Your copy is waiting...
"Think and Grow Rich" by Napoleon Hill, the greatest success manual ever written.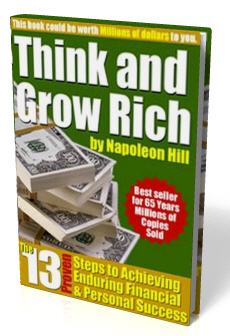 "In a class of its own is Napoleon Hill's Think and Grow Rich, arguably the greatest success manual. The product of twenty years of research, and a condensation of the monumental Law of Success, this book was first published in Depression-era America, yet its focus on fabulous wealth continues to inspire today's entrepreneur. The mix of spiritual and practical ideas, and Hill's excited and well-honed prose, makes it an irresistible package."
Think and Grow Rich
My favorite quote from Napoleon Hill is, "If you can conceive it, and believe it, you can achieve it!"
As you can probably tell by now, I'm a big beleiver in self improvement.  It really is the only thing that separates the winners from the losers in business and in life.
It's not intelligence, natural ability, or being born with a "silver spoon".  Those who think so are destined to remain losers. You can spot them a mile away by their "sour grapes" attitude.
Napoleon Hill's "Think and Grow Rich" is regarded as a classic on success and achievement - with good reason - millionaires credit their fortunes to the principles he outlined in this book.
Napoleon Hill set out to find a practical formula that average men and women could use to generate wealth, happiness, and overall success. In order to do this, he interviewed over 504 successful people including:
Henry Ford
Thomas Edison
Theodore Roosevelt
John D. Rockefeller
Dr. Alexander Graham Bell
Wilbur Wright
Charles M. Schwab
Mr. Hill was able to extract these great men's philosophy on life, their tips for success, and their advice to others. The product of this research is now known as Think and Grow Rich.
Applying this wealth of knowledge to your hot dog cart business will definitely give you an unfair advantage.  235 Pages - Download it instantly with your membership!
The American Business Masters Library
Part of the Hot Dog Profits Premium Membership

When you become a Hot Dog Profits Premium Member you get The American Business Masters Library, and a whole lot more - You also getCarts of Cash - The #1 Hot Dog Cart Start Up Guide, E-Z Built Hot Dog Cart Video and Plans Package, A Day at the Hot Dog Cart Advanced Video Training Series, a FREE WEBSITE for your business, and All The Other Mobile Food Business Courses We Have Ever Produced!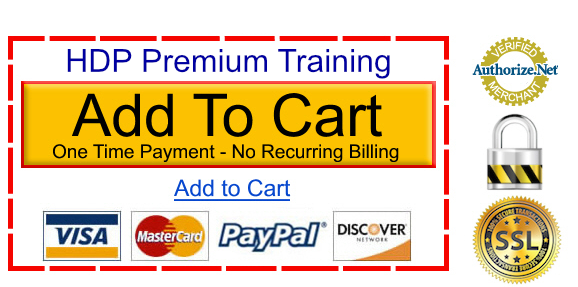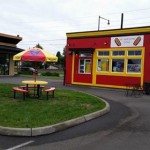 "Hi Steve, I really would like to thank you and your team at Hot Dog Profits Premium. Without your help and advice I would not have had the courage to open my hot dog stand! You let me know that anything is possible with hot dogs and you were right. I have converted an espresso stand to a hot dog stand and people love it. The exciting part is that I got so busy that I hired someone to help me! Not even opened a month!! People love my little stand and have told me they are happy I'm here. So, a big THANKS to you and all of your team!!! Trust me, I will be calling for more of your advice!"
-Melody, My Awesome Dogs, Hot Dog Profits Premium Member