Already a Member? Click here to access the training.
Not a Member Yet? This course is included in the Premium Training.  Read on to learn more.

- Plans and 38 Page Photo Instruction Book -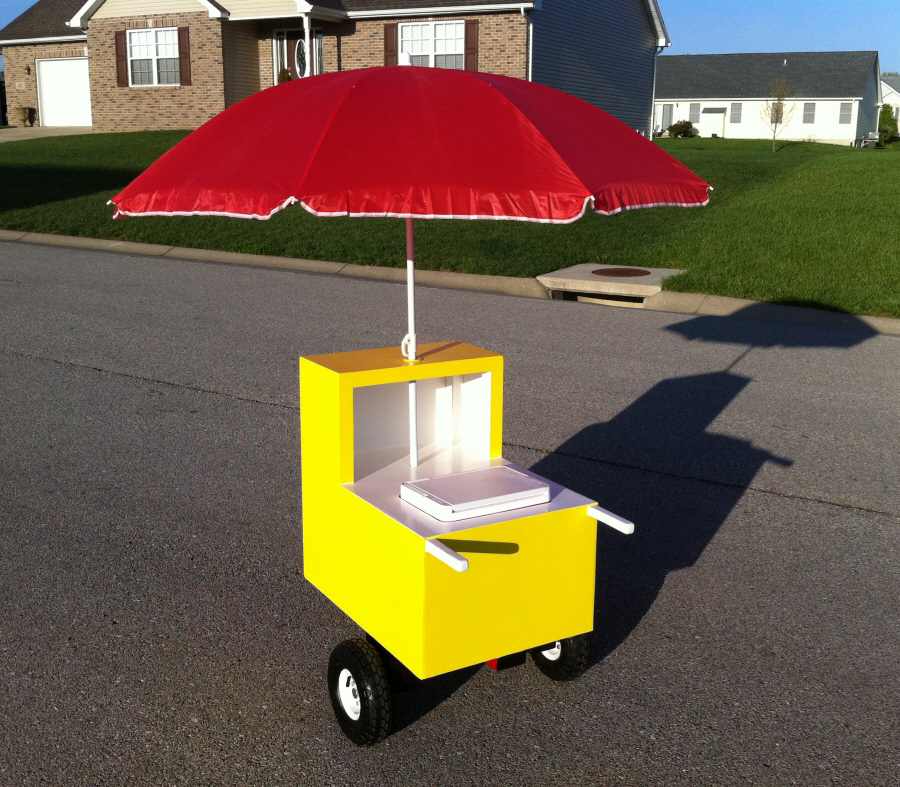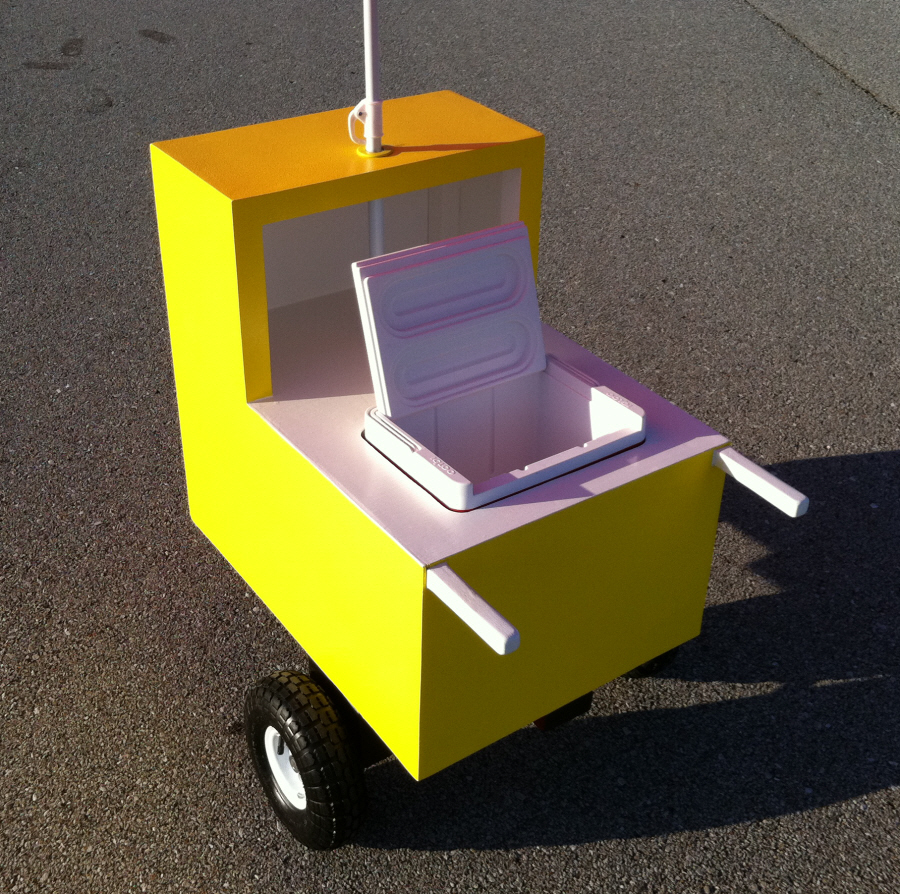 I built this little toy hot dog cart for my children and they just love it. As a matter of fact the first time the neighbor kids saw it they all came running - and so did their parents!
My wife and I cooked up two packs of hot dogs in the house, put them in buns and wrapped them in napkins.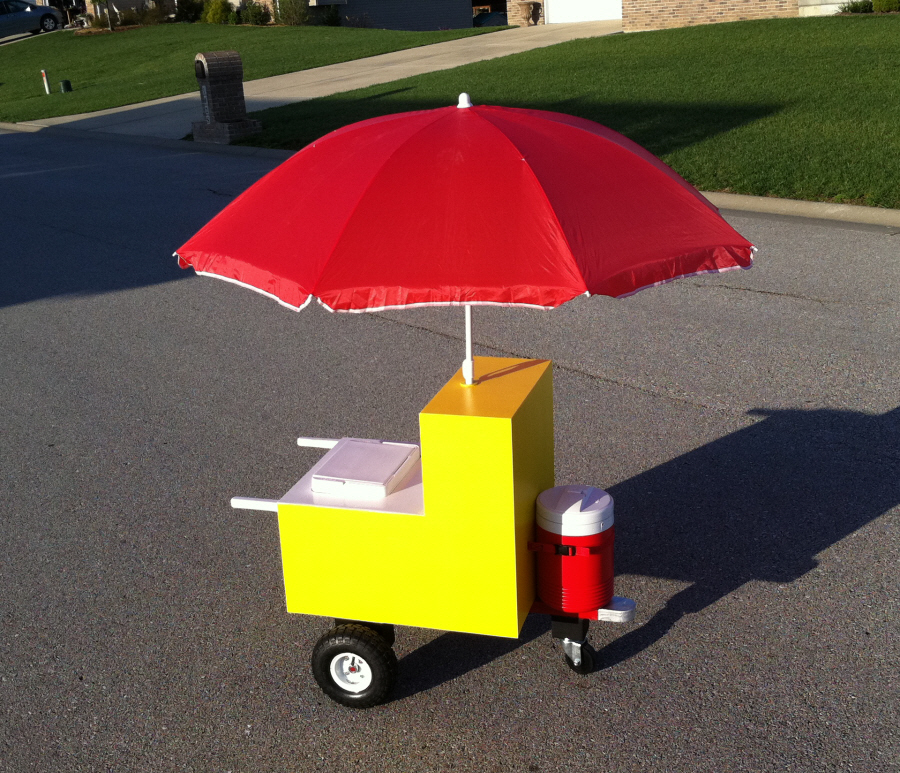 Then we we grabbed the ketchup and mustard bottles and headed outside where the kids were playing. (Click on any picture for a larger version!)
We put the hot dogs into the cooler on the little hot dog cart (which does a good job of keeping them warm) and the kids took turns serving them to each other, along with two gallons of lemonade from the drink cooler that I installed on the front.
We all had the greatest time! (See our pics below.)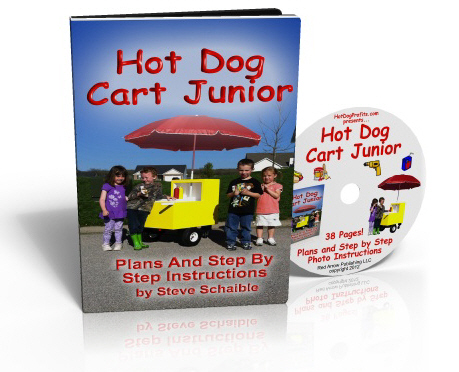 I knew the kids would like it but what really surprised me was the response from the parents. "You MADE this little hot dog cart? It is so fun!" They asked if it was hard to do. "No," I said. In fact it can be put together in an afternoon with simple hand tools that just about everyone owns."
The next thing they asked was, "Can you teach me how to build one for my kids?"
That's when I had the idea to put this instruction book together - so anyone who wants to can make a Hot Dog Cart Junior for their little ones.
The 38 page manual walks you through the project step by step with tons of photos. Just follow along as I build my own Hot Dog Cart Junior and do what I do. The hardest part is deciding what color to paint it.
Get started on a Hot Dog Cart Junior for the special kids in your life. They will love you for it!
-Steve
P.S. Here are some pictures from our first day out with Hot Dog Cart Junior. Yes, even the dog got some 😉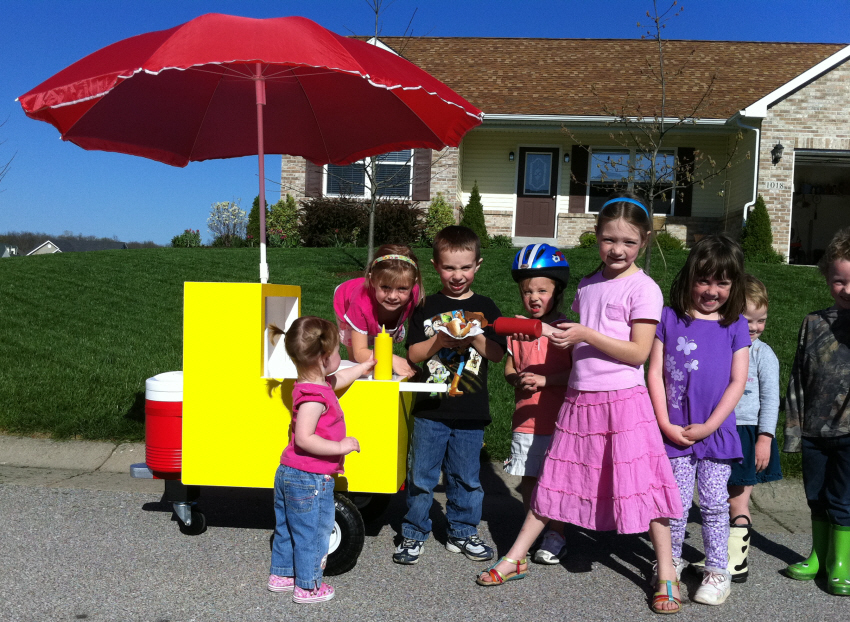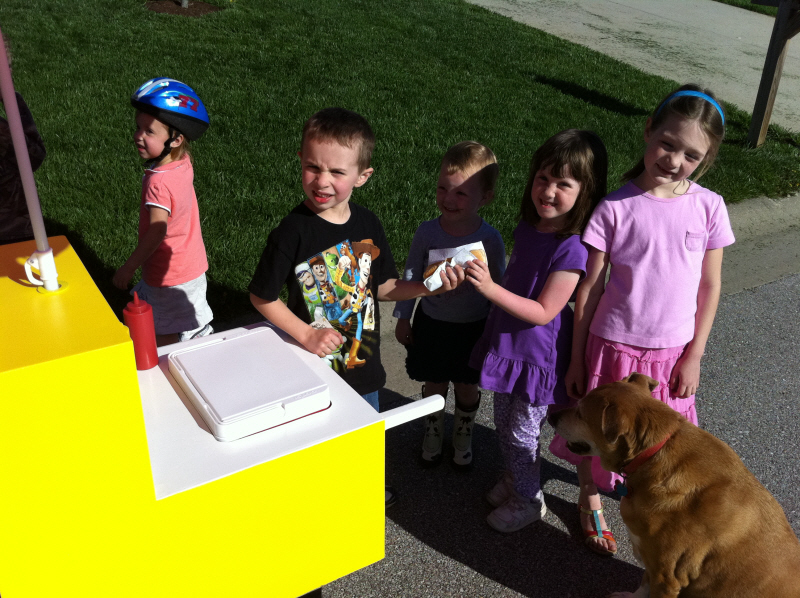 Note: Access to this course includes permission to build Hot Dog Cart Juniors for resale. Some folks build 5 or 10 at a time and sell them at flea markets, gas stations lawns, craft shows, etc. It's a nice way to make some good money on a Saturday afternoon... and make some children really happy.
The Hot Dog Cart Junior Plans and Photo Instructions
Part of the Hot Dog Profits Premium Membership

When you become a Hot Dog Profits Premium Member you get The Hot Dog Cart Junior Plans, and a whole lot more - You also get Carts of Cash - The #1 Hot Dog Cart Start Up Guide, E-Z Built Hot Dog Cart Video and Plans Package, A Day at the Hot Dog Cart Advanced Video Training Series, a FREE WEBSITE for your business, and All The Other Mobile Food Business Courses We Have Ever Produced!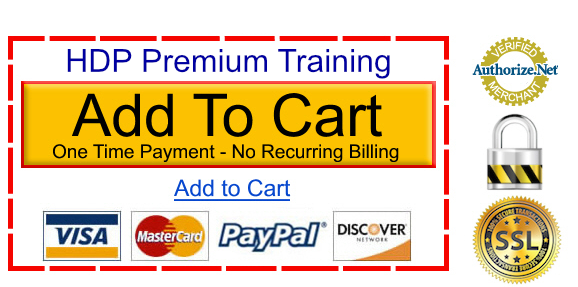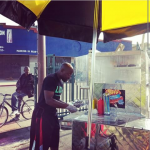 "I am more than excited about my Hot Dog Profits Premium membership. It not only gave me everything I needed to build a successful Hot Dog business, it also helped me to create a lifestyle. The abundance of information, phenomenal tools, and the ability to contact and communicate with Steve throughout the process is amazing and makes this the best membership opportunity ever. I'm blessed to have found Steve and this fantastic opportunity. I can go on and on about my Hot Dog Profits Premium membership because it has truly been a blessing and it has changed my life. Steve needs an award but until they create one for him, I'll give him non stop, genuine praise for changing the lives of others. Until next time..... "I'll see you all at the top not from the top".
-David Nicholson, Hot Dog Profits Premium Member