Get instant access to  all the HDP Premium interactive training products with a Hot Dog Profits Premium Membership. Includes the Hot Dog Biz 101 start up training, the E-Z Built Hot Dog Cart Video and Plans Package, A Day at the Hot Dog Cart Advanced Video training, Free Website for your business, a 5 day free trial of the Hot Dog Cash Tracker bookkeeping software and much more.
Already a Member? Click here for access to the 70 Hot Dog Recipes Package.
Not a Member Yet? Read on to learn more about this particular course, included with the Premium Membership.
70 Hot Dog Recipes - Interactive Online Edition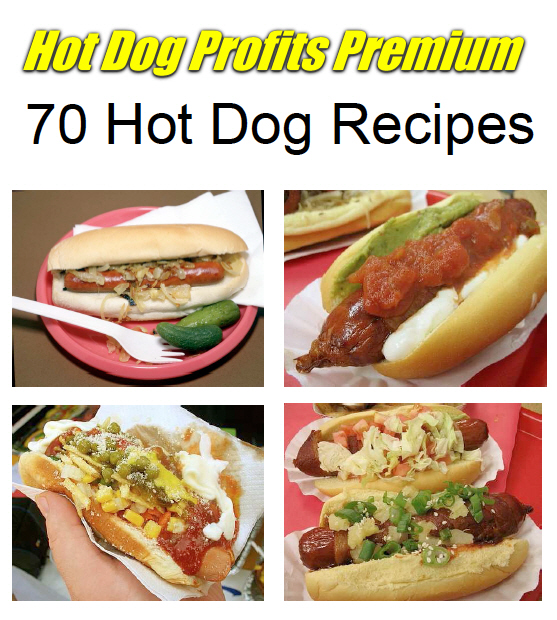 The Hot Dog Biz 101 course includes access to the Carts of Cash Recipe Book which contains 70 mouth watering hot dog recipes.
This 23 page book contains the most popular recipes to serve on your cart such as Chicago Style, Kansas City, Slaw Dogs, Seattle Style Hot Dog, Taco Dog, and Tijuana Dogs.  You'll also learn how to make your own Sabrett Red Onion Sauce and Coney Island Chili Sauce.  In addition you get many recipes designed to be enjoyed at home such as this one...
Mmmm....This is one of my favorites!
HOT DOG & POTATO CASSEROLE
6 c. cooked potatoes, diced
6 hot dogs, thinly sliced
1 (15 oz.) can green beans
1 1/2 c. WHITE SAUCE (see below)
3/4 c. mayonnaise or salad dressing
1 tbsp. prepared mustard
Bake at 350 degrees to warm through (about 20 minutes).
--WHITE SAUCE:--
Melt 2 tablespoons butter or margarine. Blend in 2 tablespoons flour and 1 teaspoon salt. Slowly add 1 1/2 cups milk. Bring to boiling point and sauce will thicken.
 The 70 Hot Dog Recipes Book
Part of the Hot Dog Profits Premium Membership

When you become a Hot Dog Profits Premium Member you get The 70 Hot Dog Recipe Book, and a whole lot more - You also get Hot Dog Biz 101, E-Z Built Hot Dog Cart Video and Plans Package, A Day at the Hot Dog Cart Advanced Video Training Series, a FREE WEBSITE for your business, and All The Other Mobile Food Business Courses We Have Ever Produced!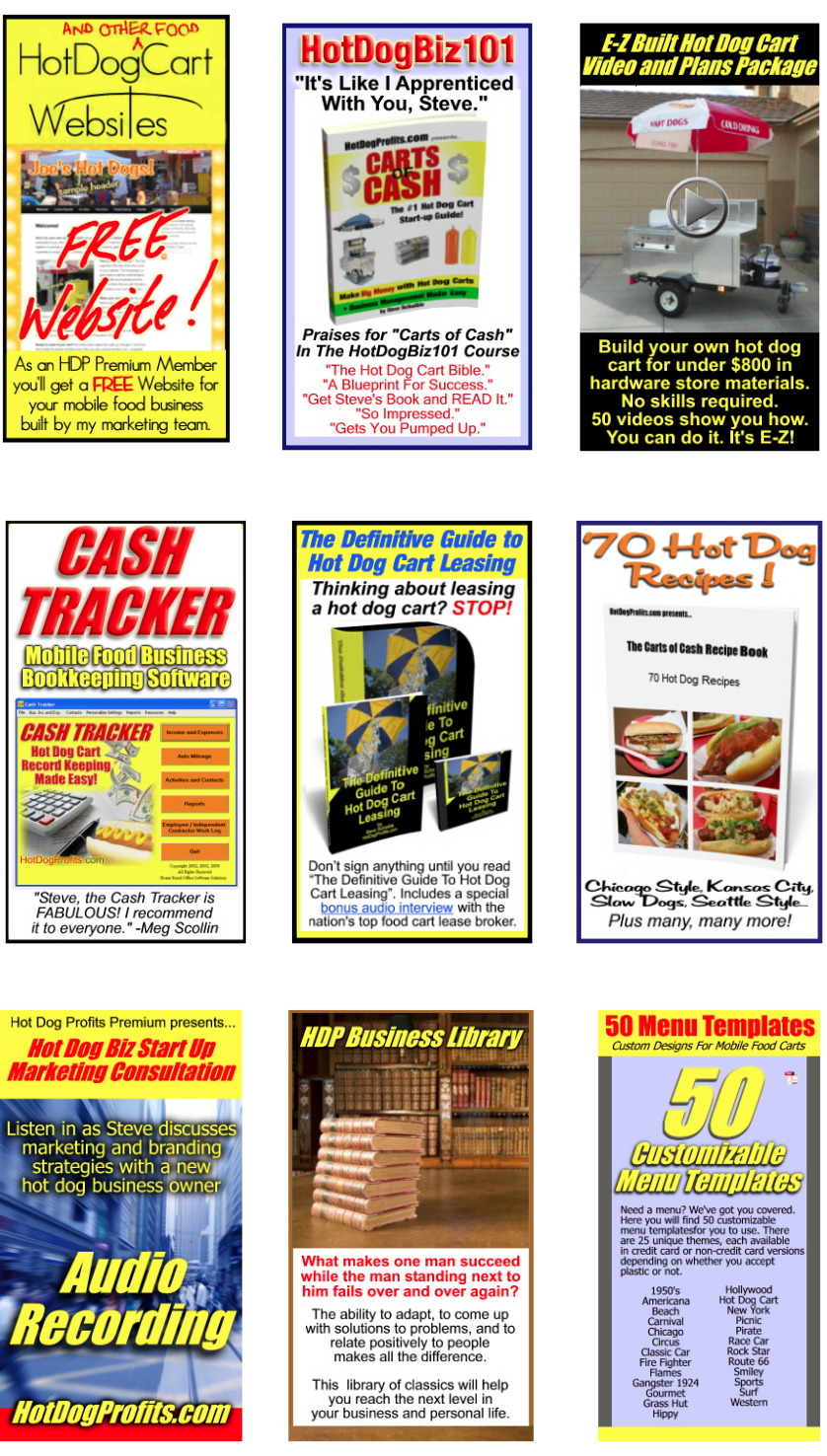 A single payment of $69 gets you every course we have ever come out with.
You get everything you see above and you get it right now, instantly, even if it's two in the morning!
This gets you access to ALL of the Hot Dog Profits Premium Courses.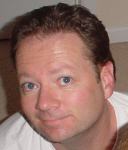 "Click the add to cart button above, choose your password, and come on in. I can't wait to help you get started!" -Steve
What are our customers saying about their Hot Dog Profits Premium Membership?
"I've been reading all of the material I received with my membership and it's invaluable, thank you, it's the best money I've ever spent."
-Mary Jones, Hot Dog Profits Premium Member
"Really, you give way more than the money's worth to your Premium Members. Thanks for that."
-Richard Strawder, Hot Dog Profits Premium Member
"People if you are running a cart and don't jump on this you're crazy. If you are new to to the biz
THESE ARE the main tools. Even if your an old timer there is plenty of info don't wait. I will make sure everyone
knows about this, really they need this."
-Peter Schumate, Hot Dog Profits Premium Member
"I have to say, I am just astounded at the amount of information. If you are even slightly considering
getting into this business, this is a must. You really don't know how good this is until you buy it."
-Aaron Siegel, Hot Dog Profits Premium Member
"Thanks for this incredible offer. My son is also looking into slingin dogzz with me so that's part of the reason I purchased this
package. He is going to help me on Friday with my first event. A little nervous (400 dogzz) but going to give it our best."
-Jeff Duncan, SGTDzz Hot Dogzz, Hot Dog Profits Premium Member